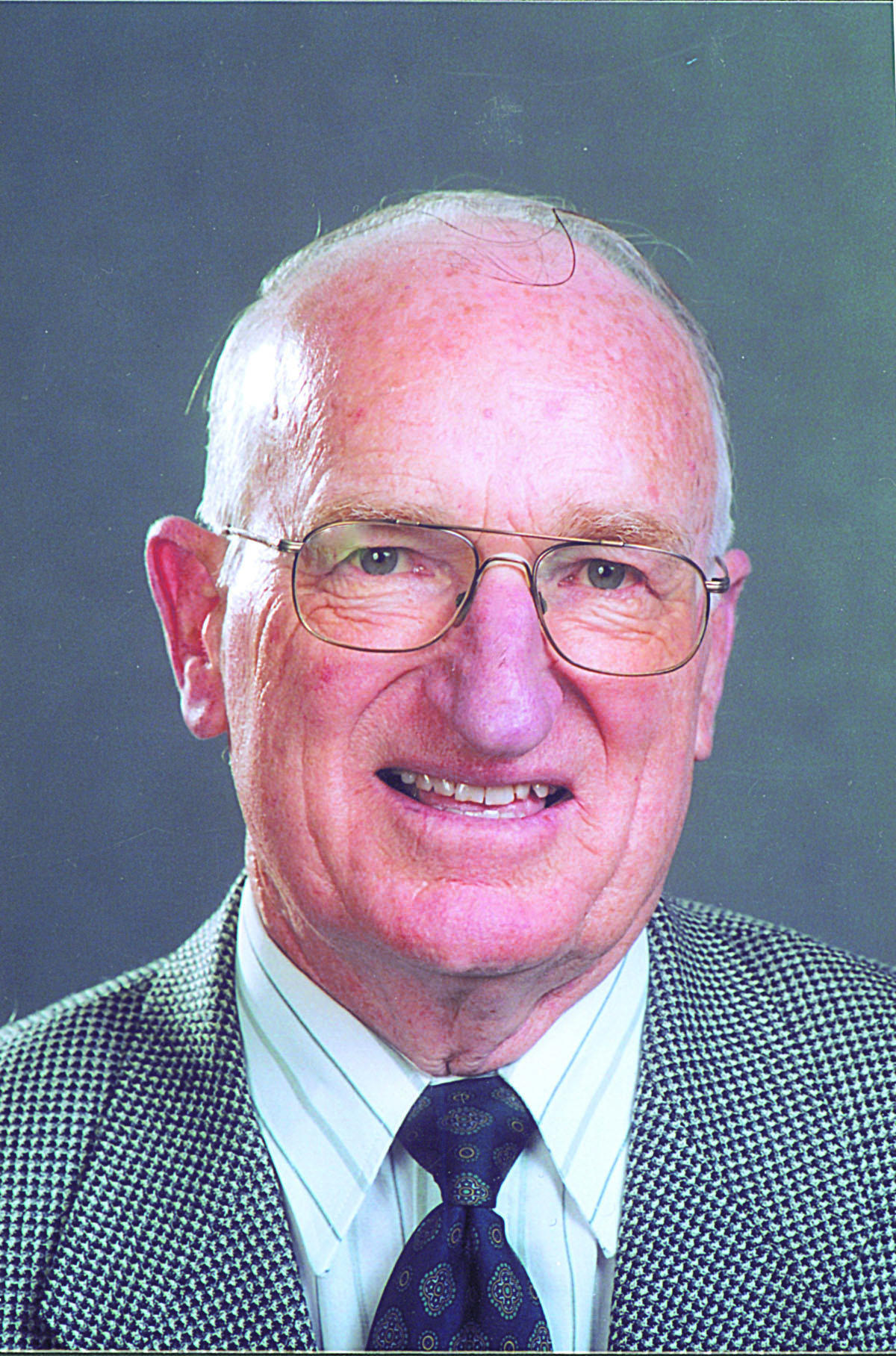 As General Manager of WestGen, Gordie Souter was integral in bringing together the four Canadian A.I. organizations (WestGen, CIAQ, Gencor and EBI now known as EastGen) to form The Semex Alliance in 1997. At that time, the sire analyst group was brought under The Semex Alliance structure and Gordie provided leadership to the genetics team and was responsible for acquiring bulls in the Western Provinces until his retirement.
Because he was a visionary leader, he was asked to work on special projects for The Semex Alliance including a review of housing, production and distribution nearly 20 years ago. Today, many of his recommendations have come into fruition.
Known for his thriftiness, vision and passion for the A.I. business, Gordie provided leadership to Semex subsidiaries, liaised with the Board of Directors and traveled worldwide as a well-respected Semex ambassador.
From Semex Partner-Owner WestGen:
During his more than 40-year career in the genetics and AI field, Robert Gordon Souter - or as most people knew him, "Gordie" - made an impact on the Western Canadian industry that is simply unmatched. Born in Alberta and educated in British Columbia, Gordie joined what was then called the BCAI Centre (now WestGen) in 1961 as a technician, and worked his way up to becoming General Manager in 1977. His exceptional skills and vision in all aspects of genetic improvement enabled him to become a major innovator in the cattle breeding industry, and lead him to refine genetic evaluation methods, develop sire proving programs, introduce genetic mating programs, and improve cow identification and registration. Furthermore, no one has been responsible for the purchase of more millionaire sires than Gordie- Madawaska Aerostar, Oliveholme ... Read More...