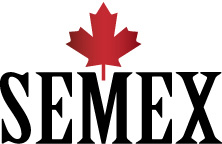 With each genetic evaluation Holstein Canada recognizes sires who reach elite standards in production, conformation and also genetic indexes through their Superior Production (SP), Superior Type (ST) and Class Extra (EXTRA) programs.

Nine Semex sires have been recognized in January 2009 as Superior Production sires having combined genetic indexes for Fat and Protein in the top 5% of the Canadian sire population. Sires must have a reliability of at least 85%.
CANM7383079
BENNER JENNISSEN (Champion x Aeroline)

USAM60044897
CHASIN-RAINBOWS AUDITOR-ET (Morty x Winchester)

CANM9502585
HAWKRIDGE COMBAT (Champion x James)

CANM9498220
MAPEL WOOD DEFENDER (Morty x Lee)

USAM135044614
PFAFFS SOCCER-ET (Champion x Patron)

CANM101843366
RAYPEL SUNSTORM (Amo x Allen)

USAM133946590
R-E-W BUFFALO-ET (Morty x Convincer)

CANM9501469
STANTONS SCANDAL (Finley x Rudolph)

CANM101831007 V
ACHALE ALAMBIC (Goodluck x Rudolph)

Five Semex sires have been recognized as Superior Type in January 2009. Sires winning this award are within the top 5% of the sire population for their type proof (Conformation, Mammary System, Feet & Legs, Dairy Strength, Rump) and with a reliability of at least 85%.
CANM7418701
GINARY TWISTER (Morty x Aeroline)

CANM9464952
HUNTER APOLLO (Morty x Lee)

CANM101409948
LAJEANTE KINGLY (Champion x Lee)

USAM134977988
LORDALE ... Read More...