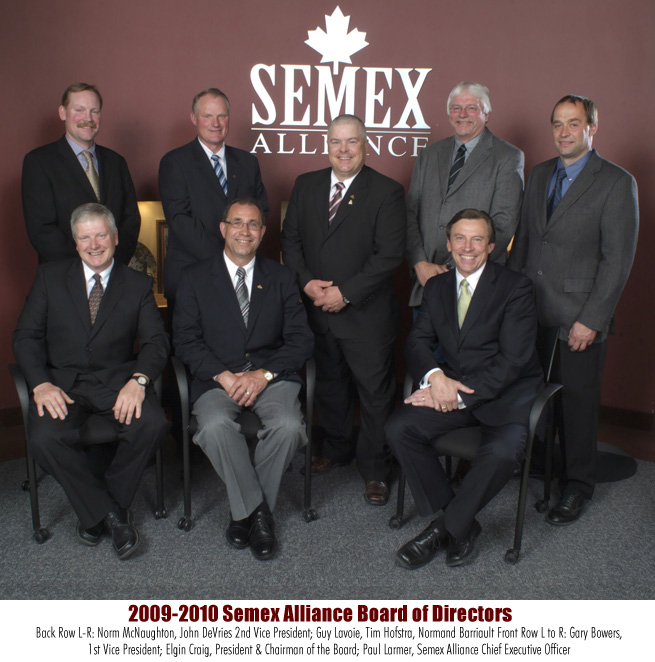 The Semex Alliance is pleased to introduce their 2009-2010 Board of Directors.

Elgin Craig (Gencor) will serve a second term as President & Chairman of the Board, assisted for the second year by Gary Bowers as 1st Vice-President (Centre d'insémination artificielle du Québec, CIAQ) and by John DeVries (EBI) as 2nd Vice-President.

Other members of the Board of Directors include Tim Hofstra (Westgen), Guy Lavoie (CIAQ), Norm McNaughton (Gencor) and Normand Barriault (CIAQ). ... Read More...