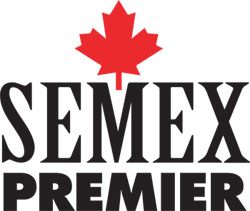 The Semex Alliance Board of Directors recently voted to boost its investment in the USA Premier Young Sire Sampling Program over the next three years. This significant investment will allow Semex to develop additional USA proven sires with worldwide appeal, while continuing to increase both our resources and the dedication to our clients who partner with us in our programs.
"Our number one goal is to provide our clients in the US and worldwide with the sires they need to increase their profitability," says Pierre Laliberte, Semex Senior Vice-President, Global Genetic Programs/Operations. "Sampling over 450 bulls worldwide each year allows for Semex to have one of the largest and most diversified programs anywhere. We offer a wide variety of bloodlines that emphasize health, production and functional traits, making Semex's young sire program very attractive to any dairyman. With this additional support our USA program will continue to grow and provide the world with the highly reliable and profitable sires Semex is known for."
Growing the Semex Young Sire Sampling Program, Premier, in the USA is a direct result of the international demand for Semex's highly reliable sires.
"Our worldwide growth has been phenomenal over the past few years," says Paul Larmer, Semex Chief Executive Officer. "The world continues to look to Semex as its supplier of sires that are not only reliable but profitable. Our USA Premier Program has netted enviable results and this investment ensures that Semex and our customers will continue to enjoy an increasing mutual benefit."
Aligning with this investment, Semex's genetics team has been enhanced to reflect our commitment to dairymen. This enhancement includes a restructure of staffing and the addition of three Premier Consultants, dedicated to the young sire program, providing consultative services to dairymen from coast to coast.
· Bill Hageman has accepted the role of USA Genetics ... Read More...