Premier Sire Braedale Goldwyn.
Close to 3,000 customers passed through the Semex tent to visit the Walk of Fame cows.
Pierre Boulet named Premier Exhibitor with Supreme Champion Thrulane James Rose.
1st and 2nd Place Sr 2-Yr-Olds by Braedale Goldwyn.
Jr. 2-Yr-Old and Futurity Winner Miss Macland Sept Juliet by Pursuit September Storm.
Reserve Intermediate Champion Brookvilla Jasper Aka (Wilcoxview Jasper) and Intermediate Champion Blondin Lyster Beauty (TCET Lyster).
Read More...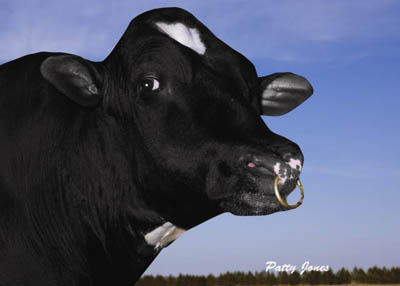 Semex's Braedale Goldwyn captured the ultimate award for any sire at World Dairy Expo, being named Premier Sire of the International Holstein Show.

Goldwyn, an internationally popular sire of sons, is one of the youngest Premier Sires to ever be named at World Dairy Expo at just 8 years of age. More impressive is that his ranking as the # 7 TPI International Sire and the #2 LPI Sire in the August 2008 genetic evaluations makes him one of the highest ranking Premier Sires ever!

Popular around the world, Goldwyn has been in high demand since his debut in November 2004, garnering unprecedented international accolades as both a sire of sons and outstanding females.

"Goldwyn's popularity worldwide is unprecedented," says Paul Larmer, Semex Alliance Chief Executive Officer. "He was instantly a popular sire. Recently, as his second crop began calving, we began hearing more and more reports from dairymen globally, how great the daughters were, coming from all different environments, propelling him into the Top 10 on the International TPI list. Now, with this win he's proven himself in another arena. This certainly puts Goldwyn into a new class of elite sires, leaving his impact on the entire breed for generations."

With most of his daughters in the 2 Yr Old Classes and younger, Goldwyn and his daughters will continue to dominate for many years, giving Goldwyn many more opportunities at the coveted Premier Sire Banner. ... Read More...
Scroll