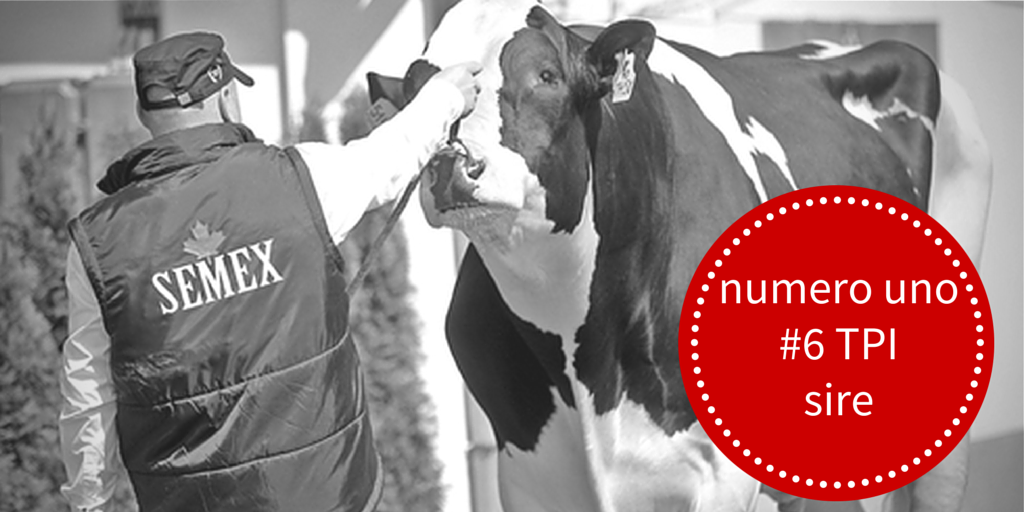 With the December genetic evaluation, Semex is more confident than ever that our programs offer our clients everywhere what they're looking for through our lineup of newly released daughter proven sires, high reliability sires and the very youngest and brightest genomic superstars.
Semex highlights include the industry's first Genomic Giant, 0200HO7450 Amighetti Numero Uno (Man-O-Man x Shottle x Iron) receiving his first official proof, ranking him as the #6 TPI sire! He's in good company at the top of the list, joining 0200HO03753 Marbri Facebook (#4 TPI and #1 LPI sire), 0200HO02698 Misty Springs Supersonic (Superstition x Shottle Satin x Sizzle) graduating at #13 TPI and Millionaire Sire 0200HO00402 Mainstream Manifold in the top 20 GTPI sires in the world.
Genomax™:
Led by household names including 0200HO06480 Val-Bisson Doorman and the program's most famous graduates to date, Facebook and Numero Uno, our rigorous selection standards ensure that Semex's Genomax sires are the industry's finest, most desirable and profitable young bulls available anywhere:
0200AY00785 LAGACE MONDIAL ... BINGO x REALITY
0200HO09332 COMESTAR CURRICULUM ... MCCUTCHEN x SNOWMAN
0200HO10135 DELABERGE LOPTIMUM ... SHOTGLASS x PLANET
Read More...